New prices from 1.8.2022
Tickets will become more expensive from 1.8.2022.
Ticket standing room Friday or Saturday: 47 euros
Ticket standing room combi (Friday & Saturday): 75 euros
Ticket Seat (Loge) Friday: 52 euros
Note: stock up on the cheaper tickets in good time!
Running Order
Now the running order is fixed (changes may occur):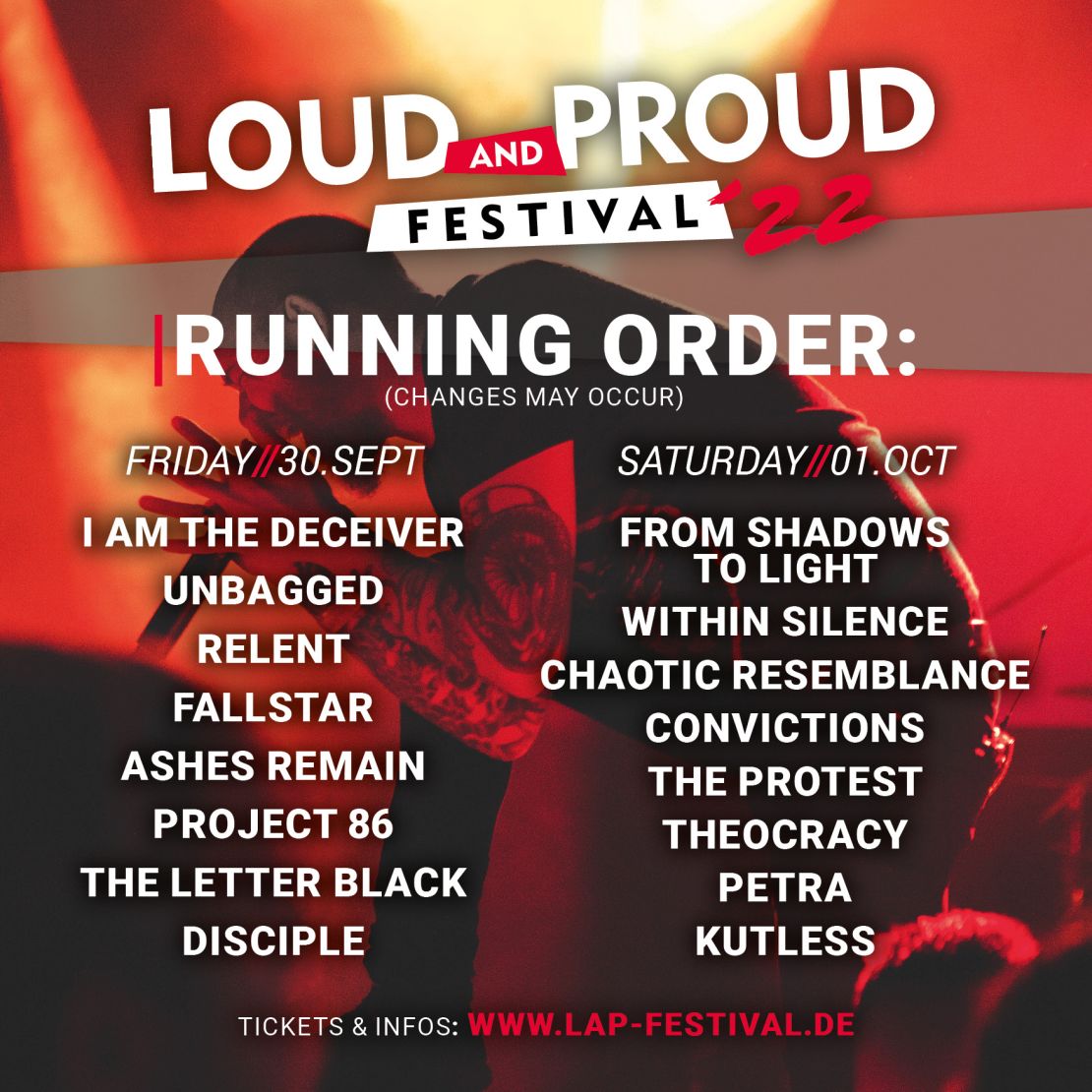 Stage planning
You want to know when which band is playing?
An overview of our stage planning will appear here from the end of May.