Running order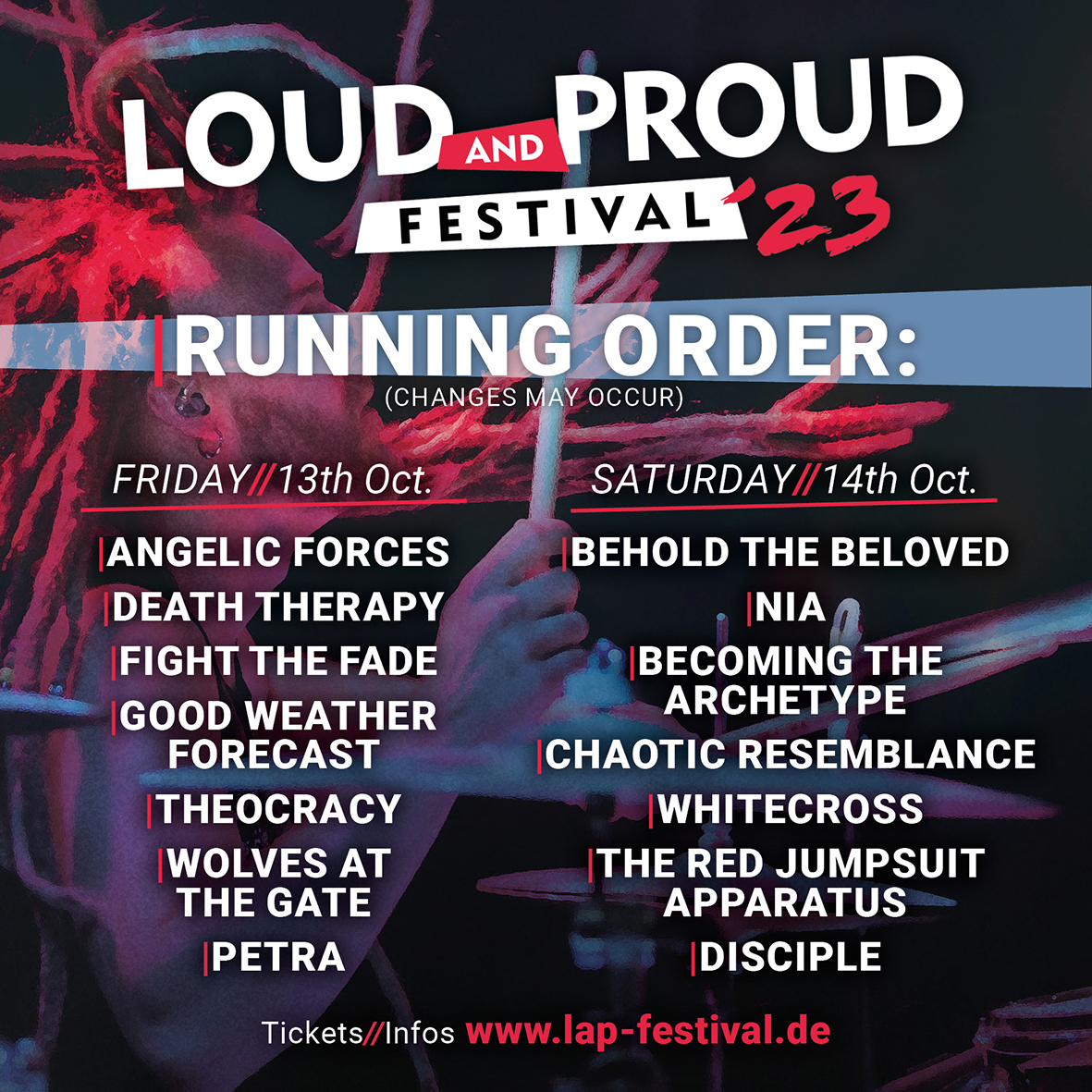 Bands and stages
All bands will play on both stages - on one day on the main stage, on the other day on the acoustic stage.
Stage planning
You want to know when which band is playing?
The overview of our stage planning will probably appear here in May.
Unfortunately we have to increase the prices a little bit!
The pizza next door now costs 12 euros, we already had to pay over two euros for a liter of diesel ($7,5 per gallon) and even daily life has become much more expensive.
For us as CVJM Loud and Proud Festival it has always been a concern to keep the ticket prices as low as possible. That is why we are very dependent on donations and sponsorships every year. As of now, without this funding, a combined ticket would have to cost around 160 Euros.
As you can imagine, our expenses also increased a lot last year. The rent of the technique, hotel costs and the bad dollar exchange rate force us to raise the ticket prices.
We ask for your understanding and are looking forward to LaP23.
As always: If You can not afford the money for a ticket please contact us. We will find a solution and keep it confidential.